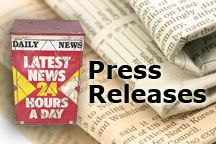 For Safety, NHLBI Changes Intensive Blood Sugar Treatment Strategy in Clinical Trial of Diabetes and Cardiovascular Disease
Rethink Your Drink
Does Drinking Beverages with Added Sugar Increase the Risk of Overweight
Dr. Richard Daines, NYS Health Commissioner – The "Obesity" Tax – YouTube Video
Cornell Cooperative Extension's "Getting it Right, Right from the Start" program is offering nutrition workshops for parents and educators on the prevention of obesity and Type 2 diabetes in children. Presentations are available for schools, worksites, libraries, PTA's and other parent groups.
If you are interested in learning more, please call Alysa Ferguson, RD, CDN at 631-727-7850, extension 342 or email ah372@cornell.edu.